Land Clearing Services in the WNY & Buffalo, NY Area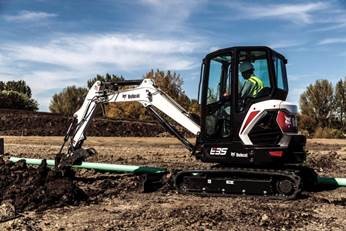 Whether you are planning on building a new home or business, looking to expand your backyard, or just want to thin out overgrown trees and bushes on your property, Ground Effects Site Services can tackle any land clearing project. Servicing in and around Buffalo, NY our professional construction team is committed to clearing and grading your land to provide you with a clean slate for your next project.
Leave The Dirty Work To Us
Land clearing can be a time-consuming, complicated and dirty process. Lucky for you, our team has the necessary heavy-duty equipment, experience, and the workforce of skilled tradesmen to prepare your land in a safe and timely manner without you lifting a finger. No job is too big or too small for our team.
We Specialize In:
New home site preparation
Lot flattening, clearing, & leveling
Trench & drain excavation
Rough & finish grading
Concrete & asphalt removal
Tree & stump removal
Pond digging
In-ground pool digging
Brush clearing
Retaining wall preparation construction
Schedule Your Consultation Today
Contact us today to schedule a free estimate for professional land clearing services in the Buffalo, NY area.