Concrete Removal & Demolition Contractor WNY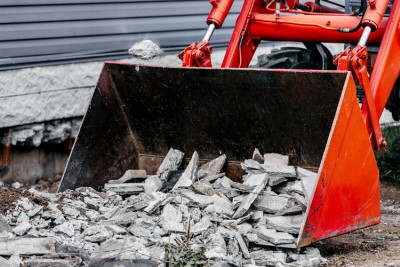 Life is hard and so is concrete! Removing concrete can be even more difficult! When you have a project that requires concrete demolition and removal, save the headache, your back, and time by hiring Ground Effects to help. You can count on our team of professionals to handle this labor-intensive and dirty job in a timely and safe manner.
Our fully prepared team follows the highest safety measures to ensure that all jobs are completed with the utmost attention to safety and detail while adhering to environmentally conscious protocols. We provide full demolition service including waste removal and clean-up.
Using the proper tools and the best in cutting edge technology and technique, the Ground Effects demolition team has the capability and expertise necessary to handle the simplest job to the most perplexing project.
Our services include:
Micro-blasting concrete demolition
Concrete demolition by sledgehammer
Removal of mesh
Removal of rebar
Concrete demolition with machinery
Contact the Ground Effects team of skilled technicians and engineers to tackle your next concrete demolition and removal project. Let our professionals and industry-leading machinery accurately and efficiently get the job done with no stress to you.